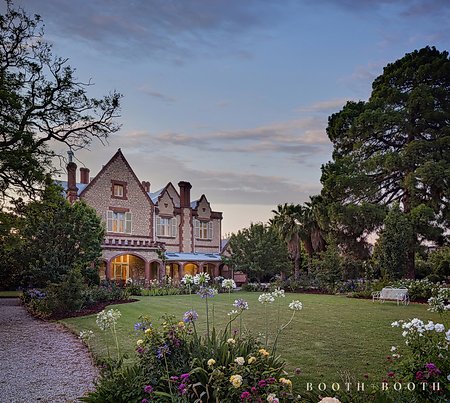 Seasonally during the winter months, the real estate market tends to slow down to a different tempo, with fewer properties on the market, which is typically the calm before the Spring storm.

We are continuing to experience very strong demand, together with outstanding sales results, which have flowed on from a particularly strong second half of last year, and into the first half of 2021.

We are currently carrying out market appraisals in readiness for the Spring selling season, which we expect to be very good across all sections of the residential market.

The South Australian real estate market was the main focus (including front page) of the Winter edition of The Weekend Australian's glossy magazine liftout "Mansions", which summarised how well Adelaide had performed during, and post Covid, with some exceptional results on the beachfront, hills, and of course, the city fringe, setting the pace.

Unfortunately, this particular "Mansions" edition did not get inserted into The Weekend Australian in South Australia, so we have included it for your reading (see below link).

Read the full article here:
Queen of the South - Weekend Australian Article 12/06/21

These great results included a new State Record, with the Sale of Bishop's Court (45 Palmer Place, North Adelaide), only further underpinned and recalibrated Adelaide's top end market, as well as positively filtering down through the ranks.

By way of company profile and recognition, Jamie Brown has sold and marketed seven of the top ten sales in Adelaide, including the last three State Records.

We at Booth & Booth pride ourselves on our reputation of always being professional, courteous, pro-active, keeping up with market trends, and of course, being accomplished, experienced, and all with integrity.

If you are considering selling your family home, or investment property, and would like an updated professional and considered market opinion, we would be delighted to hear from you, and as always, with discretion.



Posted on Thursday, 01 July 2021
by Jamie Brown in Latest News
Archived Posts